If this is your first time entering the CITI Program, click on "Go to CITI Program Training" to enter the CITI program
(Valid MIT certificate required.)
Select I don't have a CITI Program account and I need to create one. Then click Create a New CITI Program Account.
Image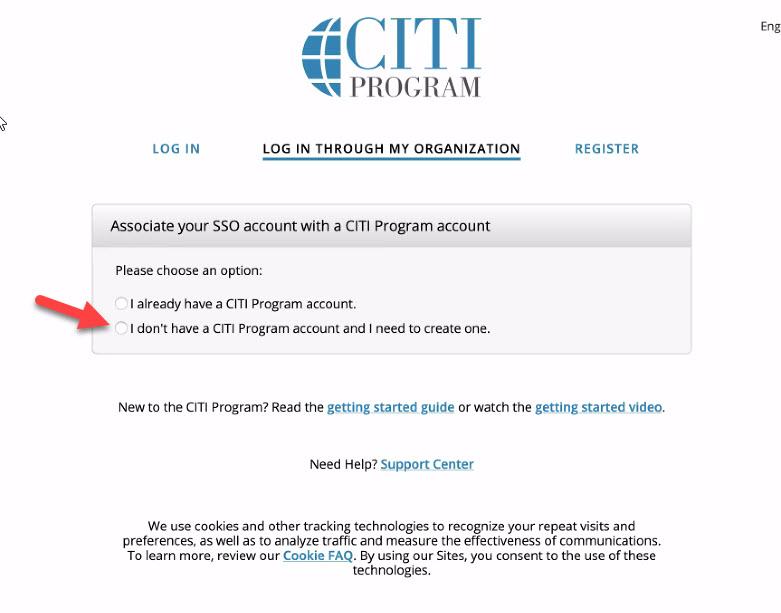 Image

Once you create an account, or if you already have an MIT affiliation established, you should see Massachusetts Institute of Technology listed. Select View Courses.
Image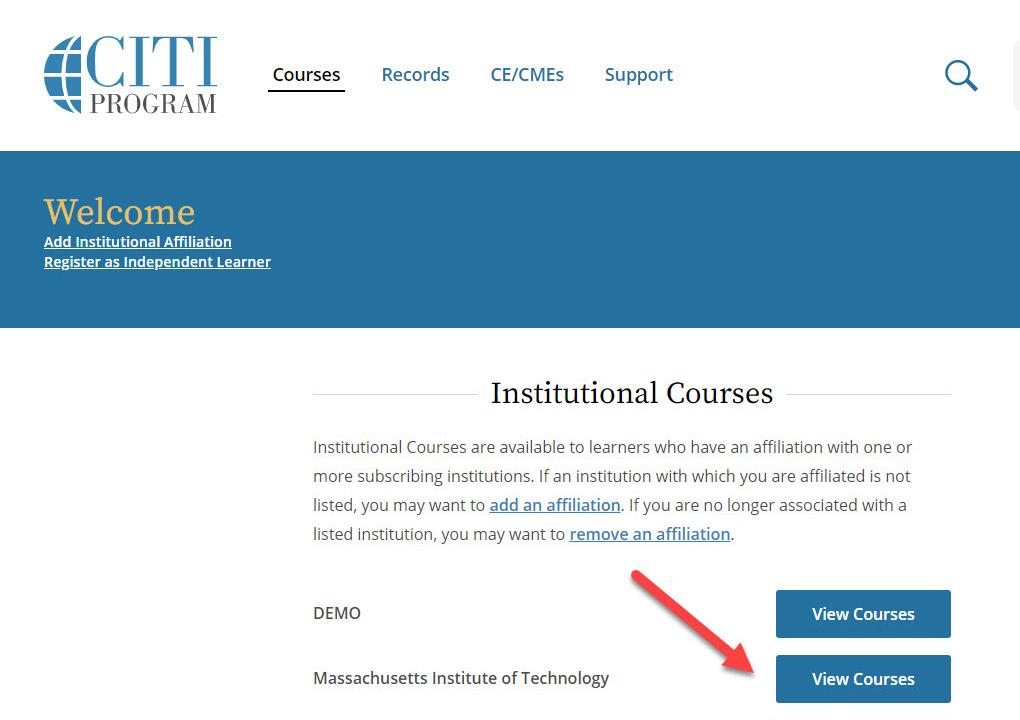 Now select Add a Course (depending on what courses you already have in your list, it may appear in different places).
Image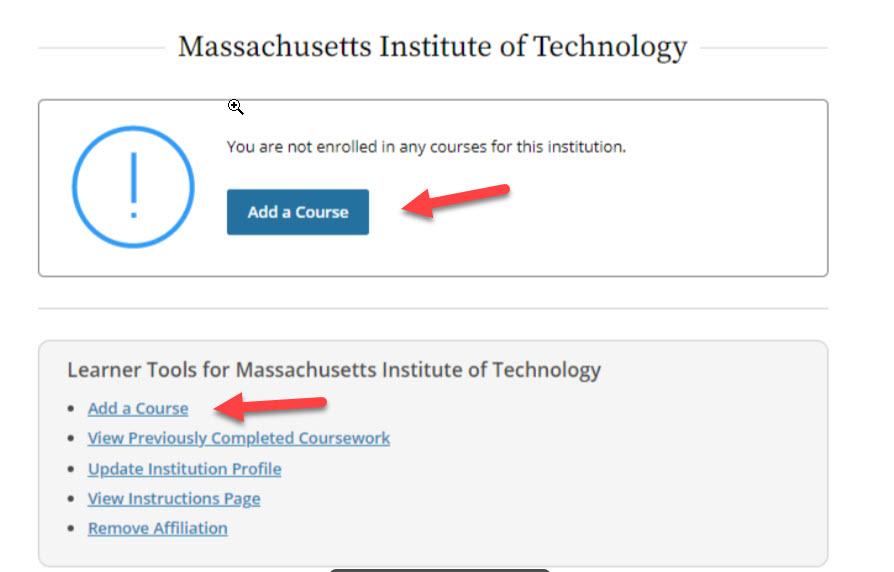 Courses for Massachusetts Institute of Technology are listed. Select the question(s) corresponding to the training course you wish to take.
Image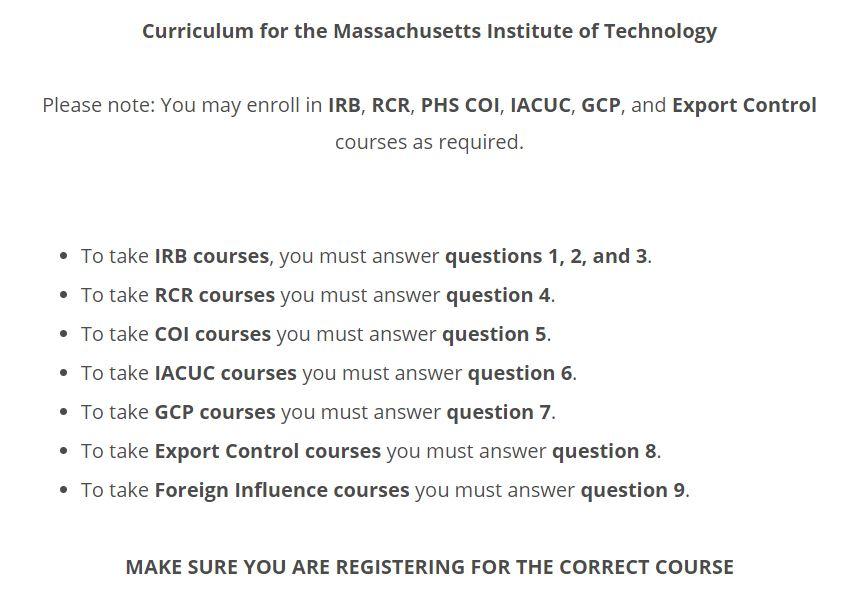 As an example, to take Undue Foreign Influence, answer Yes to Question #9 then Submit.
Image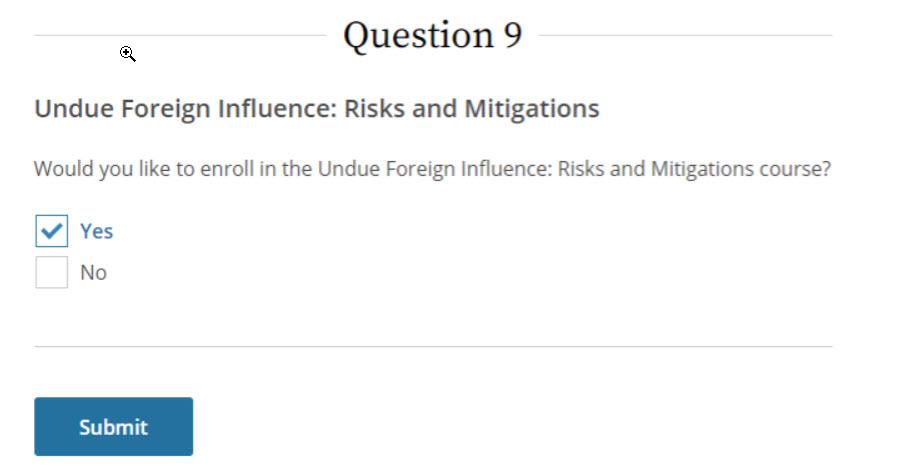 You will be brought to the Main Page and can begin the course. Once completed, CITI training information feeds to MIT records overnight.
For more detailed information about these topics, including MIT policy, requirements and additional guidance, please see the MIT policy requirements and additional guidance webpage.