Image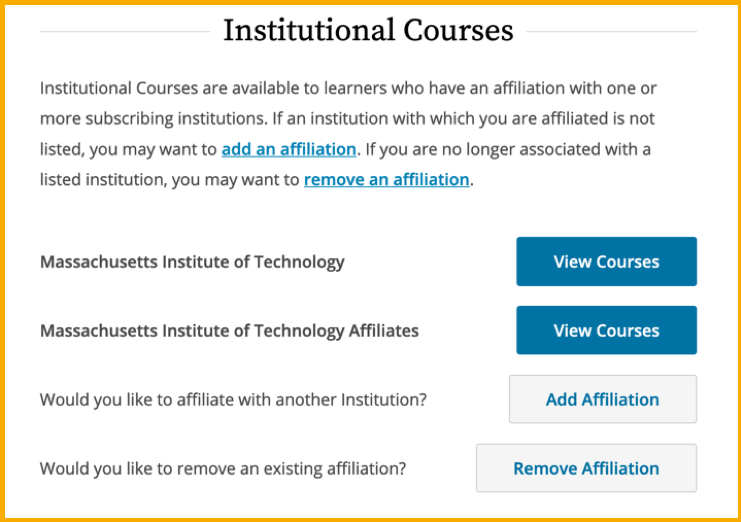 Note: You may also affiliate with another institution. The software will sum the requirements of both Institutions so that you need not retake modules common to the requirements of both institutions.
The View Courses button will take you to the page that lists your current courses, and where you can also add more:
Image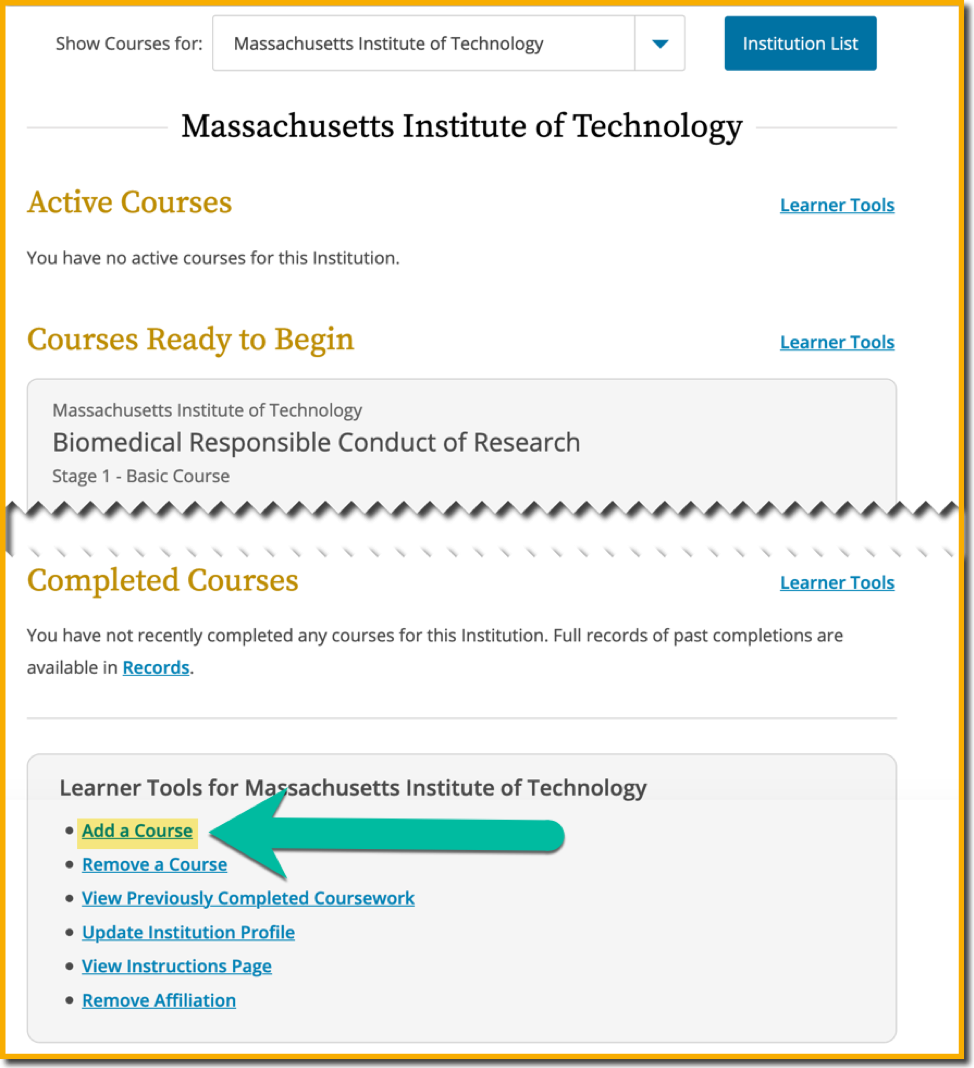 MIT utilizes the CITI program for several types of training:
The Protection of Human Participants (IRB)
NIH/PHS Conflict of Interest Course (COI)
The Responsible Conduct of Research (RCR)
Export Control
Foreign Influence
Laboratory Animal Research (IACUC)
Good Clinical Practice (GCP)
To add training, click on the Add a Course link.
You will then be presented with the Select Curriculum page. Listed will be the courses available to MIT.
Image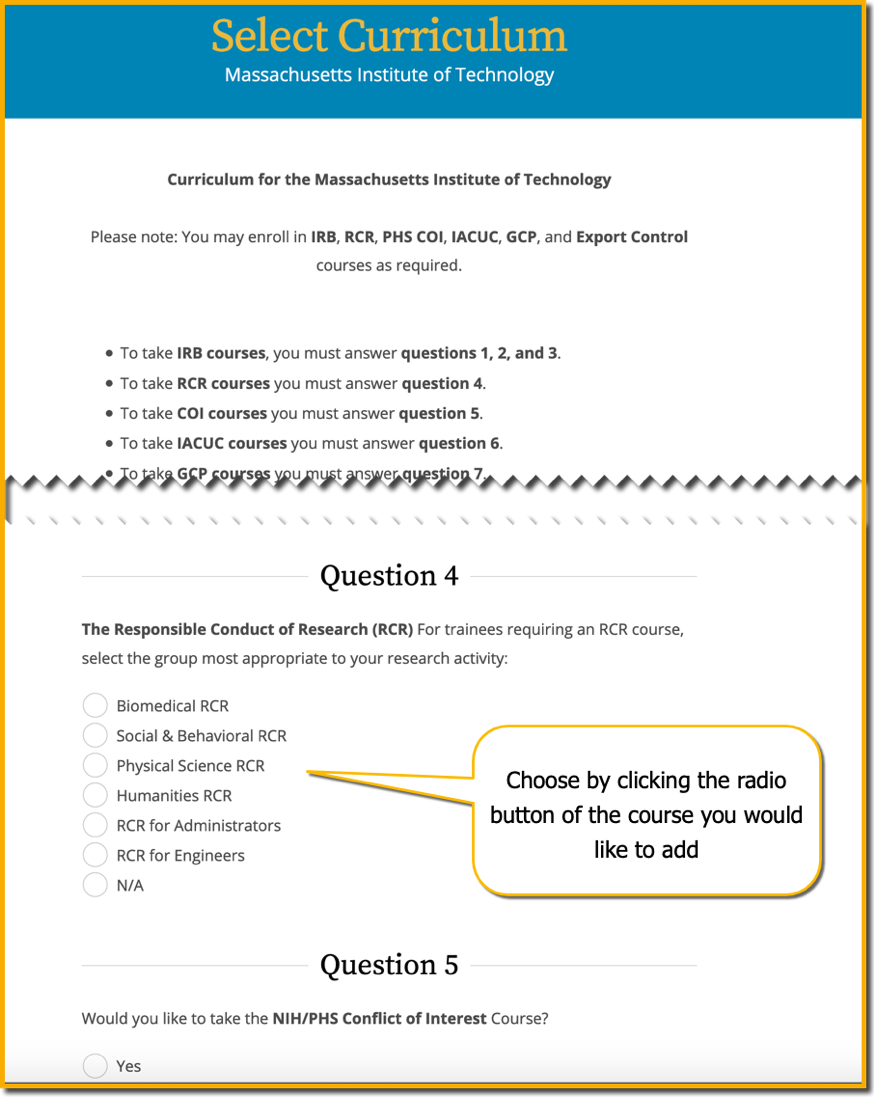 Complete the required modules and associated quizzes.

NOTE: When going through the training, if there is no activity, the session will be timed out and it will try to log back in with a CITI user name and password. To get back into your session you will instead need to go back in through the CITI login page. 

Once the course has been passed and completed, there is an option to submit a voluntary, anonymous user satisfaction survey. You can also elect to return to the Main Menu.
You may print your completion report through the link: "Print" in the Main Menu. The minimum "passing" aggregate score for the RCR quiz is 80. A running tally is compiled in the Grade Book. If you want to improve a score on a quiz, you may repeat any quiz in which you didn't score 100 % correct.


Print or download a Course Completion Report as evidence that you have met your institutional requirements. A copy will be sent automatically to your institutional administrator. You may return to the course site in the future to obtain a copy of the completion report.
You can also see your prior training by clicking on "View Previously Completed Coursework":
Image